Netflix had a real hit in 2019 with the stylish action film Polar. As has now been announced, a next part awaits us, for which Mads Mikkelsen will also return. The project still causes confusion…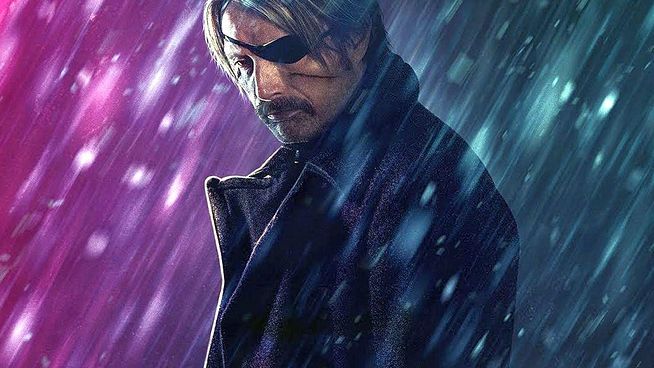 If you will, Jonas Akerlund's Polar is the over-the-top version of John Wick. Just as brutal and stylish as Keanu Reeves' professional killer, Mads Mikkelsen takes action as "Black Kaiser" and turns hordes of opponents into pieces. The whole thing is staged in garish, overexposed images and, in addition to all the bloody violence, is also enriched with humor that is often quite vulgar to cynical, which can certainly (and perhaps should) alienate viewers.
The fact that "Polar" is getting a sequel is not so surprising at this point, because the crazy action thriller has been a real success on Netflix. As has been confirmed by various industry magazines, the next part awaits us with The Black Kaiser. However, the project causes confusion even before its release, because the film is said to be neither a sequel nor a prequel…
Here's what we know so far about "The Black Kaiser"
Like Polar, The Black Kaiser will be based on Victor Santos' graphic novel Polar. Jonas Akerlund will direct the film again, while Mads Mikkelsen returns to the lead role. As with Polar, Constantin Film and JB Pictures are responsible for the production. It remains to be seen whether The Black Kaiser will then be returned to the Netflix streaming service in the same way or whether it will actually be shown in the cinema this time.
Mads Mikkelsen, who plays the world's deadliest hitman with Duncan Vizla aka "The Black Kaiser", uncovers a conspiracy with serious consequences that is protected by a powerful syndicate – which Duncan wants to get rid of as quickly as possible. One can assume that this is a kind of reboot that doesn't refer to "Polar", but tells its own story – with the exception that we have just met the black emperor.
Mikkelsen himself co-wrote the screenplay for The Black Kaiser with Polar writer Jayson Rothwell. Commenting on the project, Jeremy Bolt, one of the film's co-producers, said: "We are thrilled to be working with the brilliant Mads Mikkelsen and visionary Jonas Akerlund on this explosive, action-packed, funny, surprising and slightly wacky emotional journey."