Top Weapon: Radical star Miles Teller needed to go through extensive training for 5 months in order to get ready for the extreme flying scenes.
Top Weapon: Radical is out in theaters and skyrocketing high at the international box office. It is understood at this moment that the scenes in the air were recorded in F-18 hornet jets, not in a flight simulator. However, entering into those aircrafts, holding up against the severe flying, and managing their own video cameras was not the most convenient experience for Miles Teller, who plays Lt. Bradley 'Rooster' Bradshaw.

As part of Top Weapon: Radical, the actors needed to go through extensive training for 5 months in order to prepare them for what was to come. When signing their agreements, they likewise needed to sign a waiver that validated they weren't scared of flying. Throughout the Top: Weapon Radical flights, they would experience extreme G-force, the force of velocity on a body, while handling the electronic camera rigs inside the jets. It might have looked excellent on-screen, however it was a laborious procedure however.

RELATED: Tom Cruise's Top Weapon: Radical Has An Extremely Particular Audience

Teller plays an important function in Top Weapon: Radical as the boy of Nick 'Goose' Bradshaw. Having actually lost his daddy, he is rather resentful towards Tom Cruise's Capt. Pete 'Radical' Mitchell, however spoiler alert, the 2 do fix up towards completion of the movie. Nevertheless, in order to reach that point, Teller's Rooster needs to go through extreme flying, all of which was recorded in a genuine jet, and not a part of post-production. In an interview with the LADBible, Teller opened about the scary experience of flying in an F-18.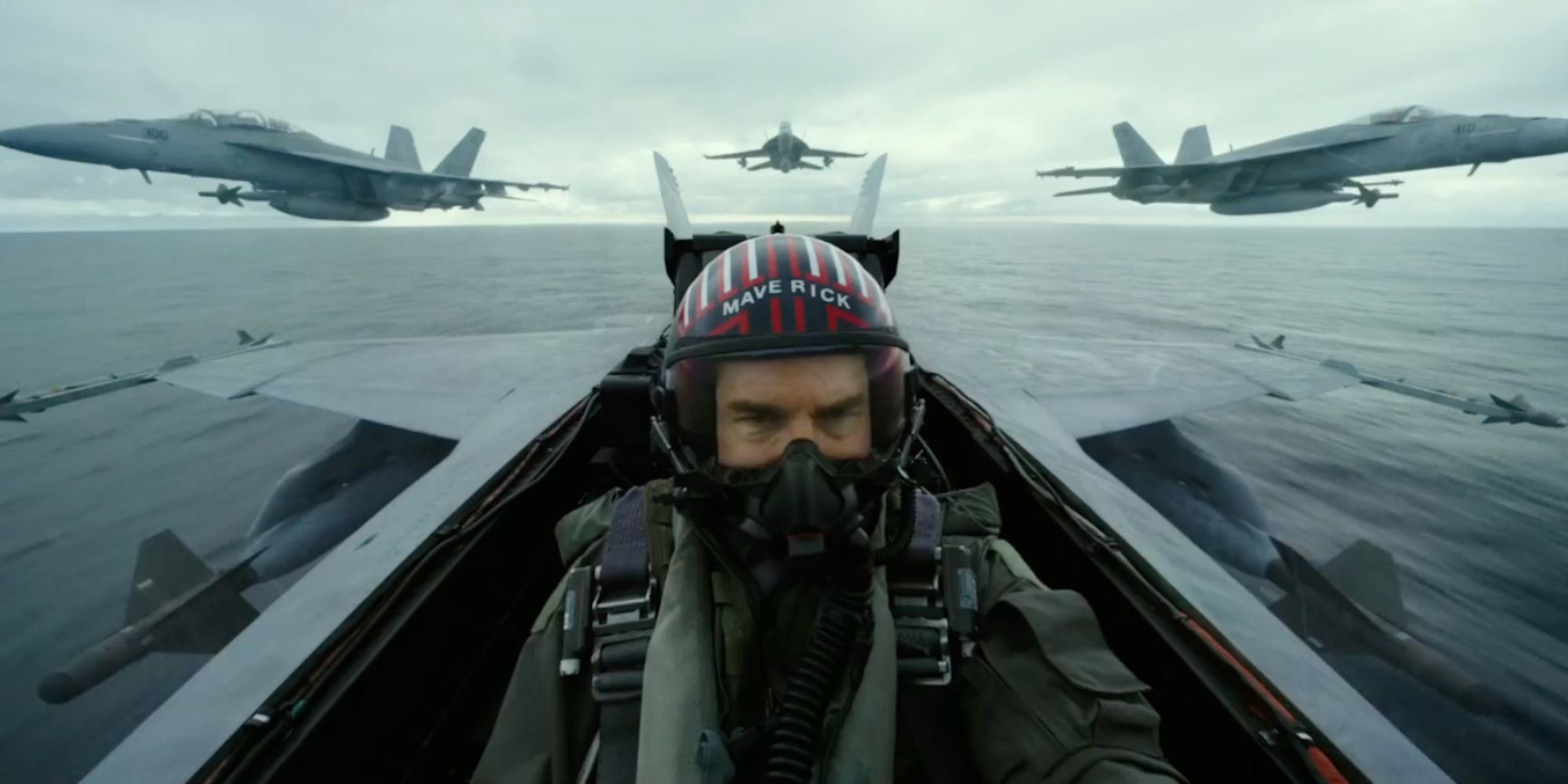 "I definitely had a moment where I thought I was going to die," he stated. As part of their secret objective in Top Weapon: Radical, the primary characters need to fly their jets close to the ground in order to prevent the surface-to-air rocket and bring up totally at one point. This is described as a "max G pull-up," and when going through training for that specific minute, Teller stated he "stopped acting." At that minute, he "looked at the ground, and thought this wasn't going to end well for [him]."
A few of Teller's co-stars have actually exposed some behind-the-scenes truths in previous interviews and admitted to vomitting throughout training. Teller, on the other hand, exposed that he didn't toss up even when, and describes it as a "secret skill." The extreme training and shooting procedure for Top Weapon: Radical is something that has Teller valuing routine industrial flights. "I like a flight with very minimal G exposure," he joked.
Top Weapon: Radical is now displaying in theaters.
Read Also: Frank Oz Net Worth | Frank Oz Early Life, Career, Personal Life